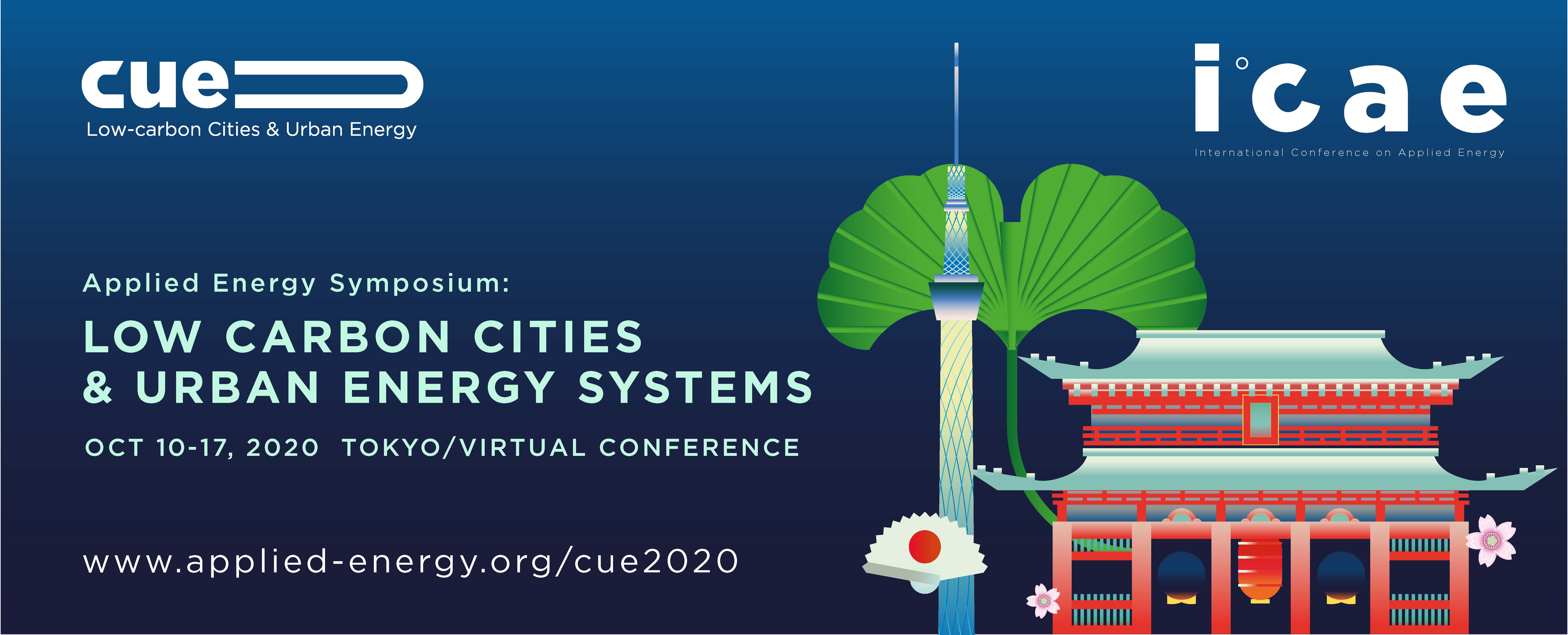 Submission Guidelines
To submit your paper, please
1. Go to Enerarxiv in your web browser and log in by clicking the "Account" button.
2. Fill in your registered account email address and password to log in. Register first if you do not have an account.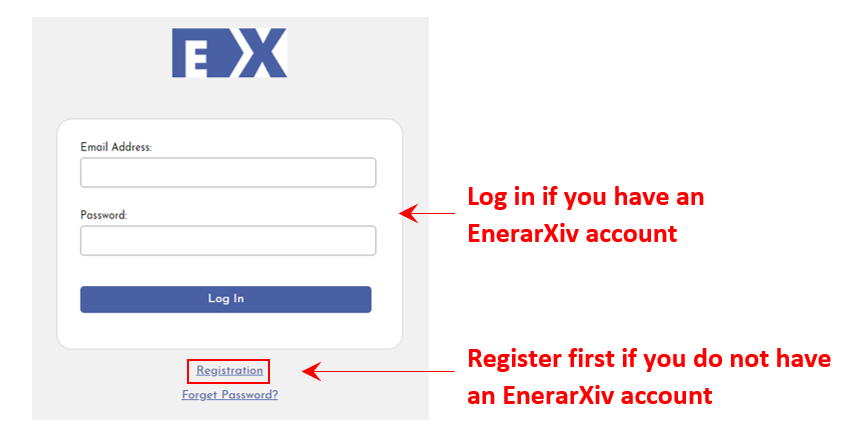 3. Once you log into the system, click the "Submit" button to submit your conference paper.

OR

4.Click "Title" to edit your drafts or click "Add New" to create new drafts. Fill in the submission form and upload your paper in PDF format.

5.Fill in the submission form and upload your paper in PDF format. For paper submitting to the conference, Do ensure you select "CUE 2020" as your Primary Category and choose one of the following options as your Secondary Category.
1) Transport-EV and eco-traffic

2) Building – Energy efficiency in buildings

3) Building – District heating and CCHP

4) Building – Demand response management & control

5) Industry – Distributed energy system & blockchain

6) Industry – Energy storage

7) Industry – Materials for renewable and sustainable energy

8) Environment – Urban wastes to energy and resources

9) Environment – Nexus of energy-water in urban system

10) Environment – Climate change & low carbon & ecological city indicators

11) Environment – Negative emission technologies

12) Integration – integrated energy networks and Microgrids

13) Integration – Urban energy systems

14) Integration – Big data, AI and smart cities

15) Integration – Energy management, policy and economics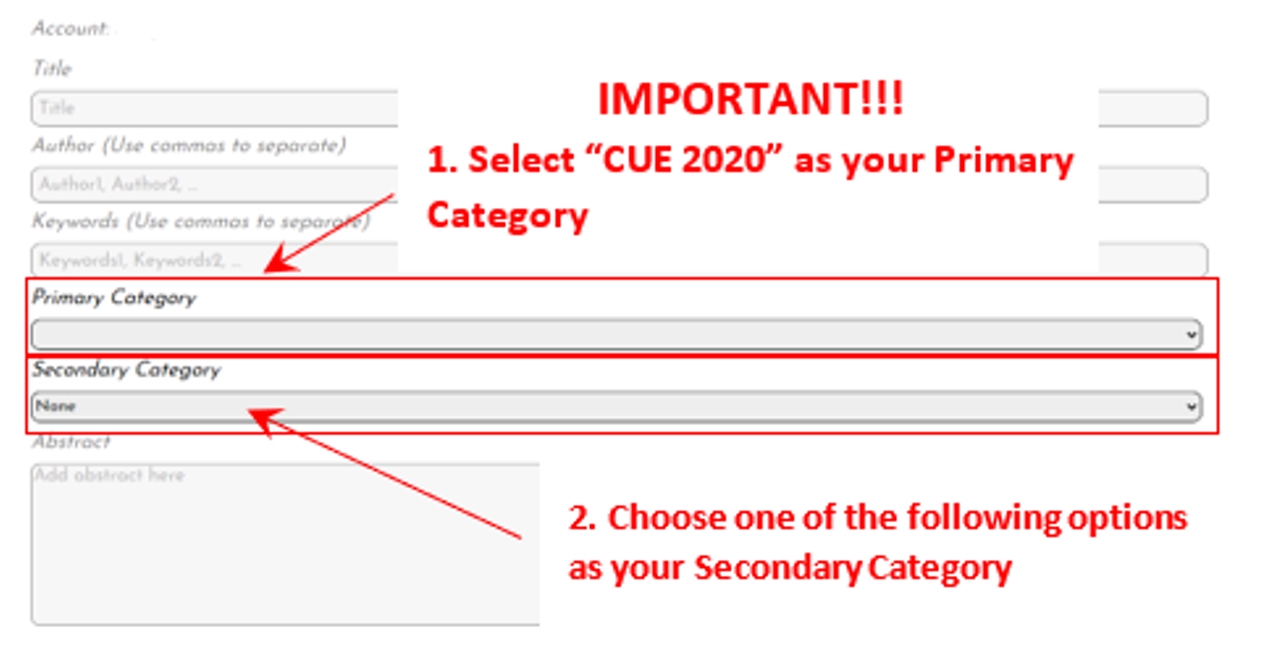 6. You can save your draft by clicking the "Save as draft" button and submit your article by clicking the "Post" button.
Please Download Paper Template for to check the submission template before submission.
All papers will be peer reviewed before being accepted for CUE2020. All accepted papers must be presented in person at the CUE2020. Accepted full papers will be published in the Proceeding of CUE2020. (The preprint of submission will be published at EnerarXiv by default. If you refuse to publish, please note "I refuse to publish the preprint at EnerarXiv" at Version Notes during submission)
The scientific committee will recommend some of the presented papers for the further consideration of the special issue of CUE2020 in Applied Energy.